Veröffentlichungen
Über meine Erfahrungen als Trainer, Coach und Softwarearchitekt schreibe ich Artikel und halte Vorträge auf verschiedenen Konferenzen.
The Professional Scrum Team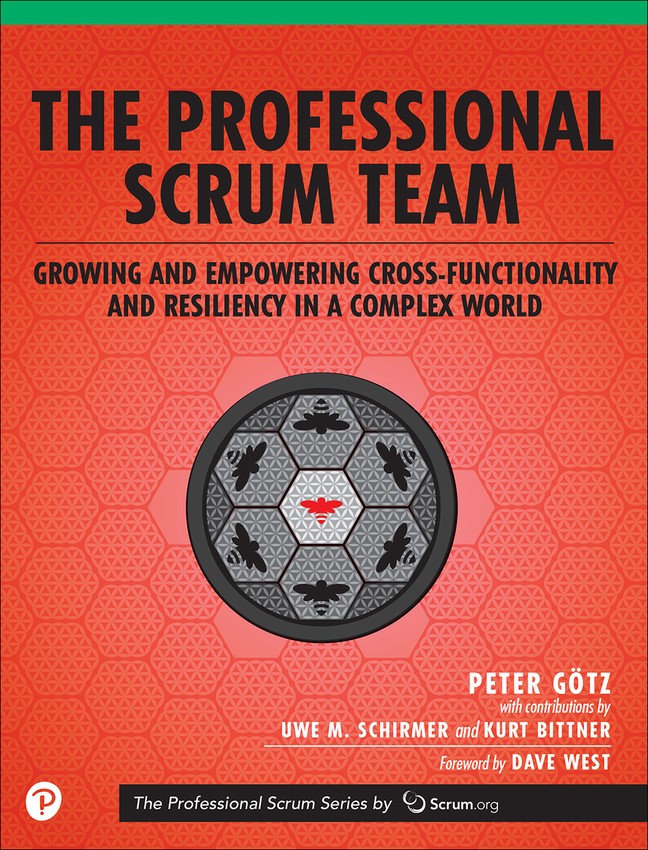 In 2020 ist nach mehreren Jahren Arbeit zusammen mit meinen Kollegen Uwe Schirmer und Kurt Bittner unser Buch "The Professional Scrum Team" in der Scrum.org Professional Scrum Series bei Pearson erschienen.
Das Buch kann bei InformIT mit dem Rabattcode SCRUMORG mit 35% Rabatt bestellt werden: https://www.informit.com/store/professional-scrum-team-9780134862156
Im April 2021 durfte ich in einem Scrum.org Webcast über "The Power of Stories" sprechen. Die Aufzeichnung des Vortrags und die Folien sind unter https://www.scrum.org/resources/power-stories abrufbar.
Scrum Taschenbuch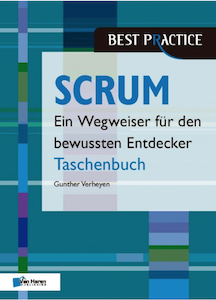 Mit der Übersetzung des Scrum Pocket Guide von Gunther Verheyen habe ich zum ersten mal einen größeren Text bearbeitet.
Es kann bei Van Haren bestellt werden: Scrum Taschenbuch
Artikel
Als Autor/Co-Autor habe ich folgende Artikel verfasst:
Konferenzen
Auf folgenden Konferenzen habe ich Vorträge zum Thema "Agile Arbeitsmethoden" gehalten:
Scrum Days Poland 2015
Scrum Day 2015
Scrum Deutschland 2015
Scrum Day 2016
The Architecture Gathering 2016
Scrum Day 2017
Agile Bodensee 2017
Scrum Day 2018
Scrum Day 2018
DevOps Days 2019
Beyond Agile Israel 2020
Software Architecture Gathering 2021
Infoshare Polen 2021
In-House Vorträge
Pixel Group GmbH 2016
Management 3.0 Stammtisch May 2018
Agile Dinner at MaibornWolff, July 2018
Webinare / Podcasts
Wir müssen reden: Scrum beim Dienstleister (August 2022)
Zusammen mit David Symhoven habe ich diskutieren dürfen, ob Scrum in einer Kunde/Dienstleister Konstellation funktioniert:
Scrum.org: Dispelling the Myth that Scrum Teams Don't Think about Architecture (April 2016)
Mit meinen Trainerkollegen von Scrum.org habe ich folgendes Webinar durchgeführt:
Scrum Master Toolbox Podcast (Mai 2017)
Ich war zu Gast in Vasco Duartes Scrum Master Toolbox Podcast, um über meine Erfahrungen als Scrum Master zu sprechen:
Scrum.org: The Power of Stories (April 2021)
Nach der Veröffentlichung meines Buchs "The Professional Scrum Team" in 2020 durfte ich bei Scrum.org über die Bedeutung und Wichtigkeit von Geschichten sprechen: The Power of Stories
Agile Amped Podcast: Das professionelle Scrum Team (Juni 2021)
The Agile Amped podcast has invited my co-author Uwe M. Schirmer and me to talk about professional Scrum teams. : Das professionelle Scrum Team / The professional Scrum Team